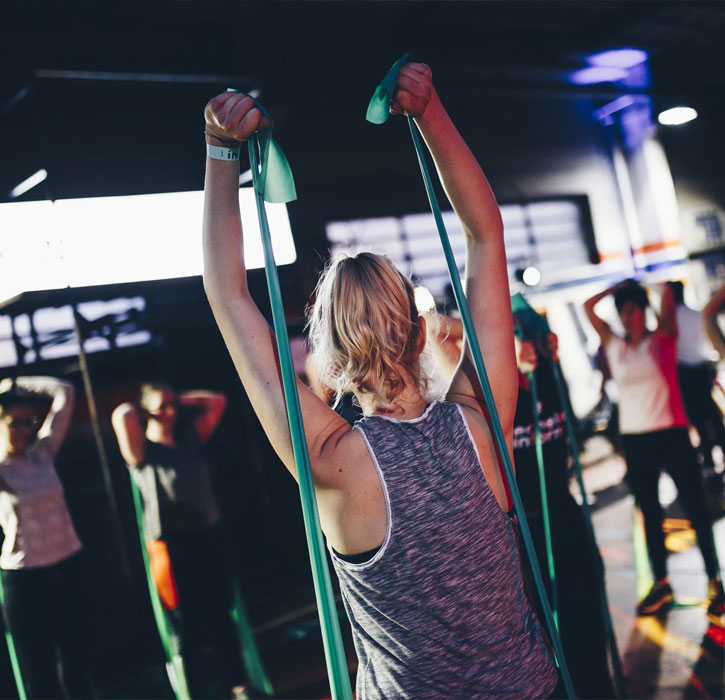 Our PEAK Fitness workouts are designed for those of any age who may be returning to exercise and want to take is a little more slowly, or may have special considerations (dealing with joint or cardiac issues, past or current injuries, post-partum/surgery, etc) and are looking for an equally effective but lesser intensity workout to help increase their heart rate, boost their strength, and help them maintain balance in a less intense way than HIT or Boot Camps.
Real Results At The Brick Gym
The Functional Movement Screen is used to determine your fitness level and range of motion!
Our personal trainers put you on the path toward moving, looking, and feeling better!
At The Brick Gym, we offer the solution for success with focused fitness personalized for you!
The Brick Gym provides real results. No counterproductive techniques or fad diets.
Jeff is an AMAZING trainer!!! I give him all the credit for getting my core so strong that I had zero back pain during my twin pregnancy. He is super knowledgeable about all things fitness – cardio, weights, goals, macros, etc…you name it, he can help! He's fun, challenging, professional, and TOUGH but he knows how to get you to give your best!
Our dedicated and passionate personal fitness trainers have had the pleasure of producing amazing results for our clients. The Brick Gym will help guide you into a life filled with real improvements in fitness.
Meet the trainers
The Brick Gym focuses on providing real results and a healthier approach toward fitness through our dedicated personal trainers for student-athletes and adults serious about making changes in their bodies and performance. We offer what works best!
More About Us