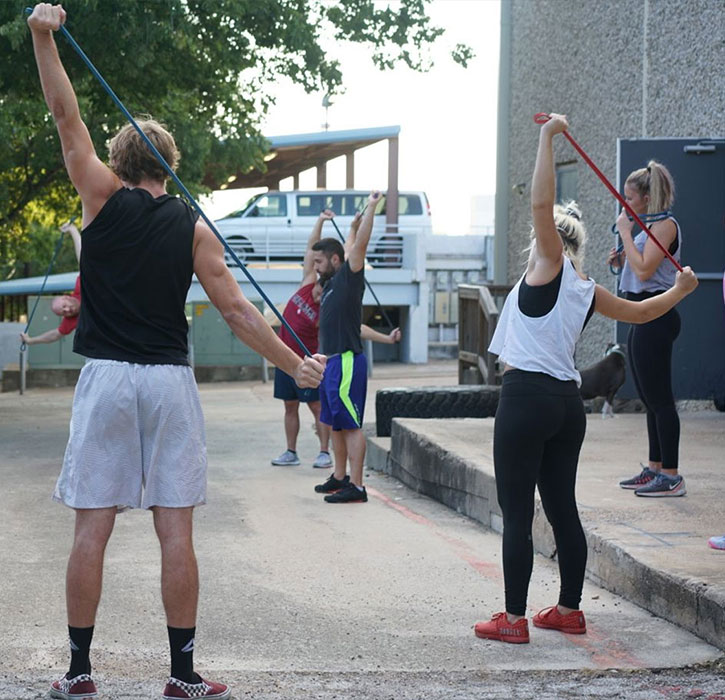 For Boot Camp workouts, think 'group training sessions', think 'fun', and think 'challenging'. Based on military-style fitness programs, sessions are organized by fitness instructors in parks and open spaces for groups of approximately 10 people at a time. A Boot Camp class consists of a circuit based training that combines cardio, core, and weights.
The Scientific Reason Boot Camp Workouts Are So Good For You – Time Magazine
Real Results At The Brick Gym
The Functional Movement Screen is used to determine your fitness level and range of motion!
Our personal trainers put you on the path toward moving, looking, and feeling better!
At The Brick Gym, we offer the solution for success with focused fitness personalized for you!
The Brick Gym provides real results. No counterproductive techniques or fad diets.
The Brick Gym has been an awesome experience for me and my wife Kellie. We have reached all our goals for weightlifting and physique so far. All thanks to Talon our coach. Great family /community atmosphere as well. Big thanks to Shawna and Talon!!
Our dedicated and passionate personal fitness trainers have had the pleasure of producing amazing results for our clients. The Brick Gym will help guide you into a life filled with real improvements in fitness.
Meet the trainers
The Brick Gym focuses on providing real results and a healthier approach toward fitness through our dedicated personal trainers for student-athletes and adults serious about making changes in their bodies and performance. We offer what works best!
More About Us